We understand the importance of deciding which is the "right" environment for your child. 
We encourage you to take your time, ask as many questions as you like and stop by unannounced!
We are passionate about what we do and we take the responsibility of educating and caring for your child very seriously. Our administration is hands-on with all of our training, observations, and continued education. 
Bright Beginnings students have a distinct advantage with our small class sizes, qualified teachers, and a large interactive learning environment. Our academic and social environment is truly one of a kind.  
Enhanced Health and Safety Practices 
We have implemented enhanced procedures to limit the spread of COVID-19 and are in frequent communication with families and staff to provide them with the most up to date information and recommendations by the State of Ohio. 
Bright Beginnings has enhanced health and safety practices by: 
Limiting the people who enter the building to current staff and enrolled families only
Reducing the student-to-teacher ratios and eliminating the combining of children from different classrooms
Temperature and health screens for children, staff, and parents 
Touchless check-in
Lobby drop-offs and pick-ups of children 
Increased frequency of hand washing 
Increased sanitation of frequently touched surfaces and toys
Limiting the use of playground equipment to one cohort at a time and disinfecting playground equipment after each use
Suspending all field trips and guest speakers until further notice
For more information and resources on Coronavirus please visit
https://coronavirus.ohio.gov/wps/portal/gov/covid-19/home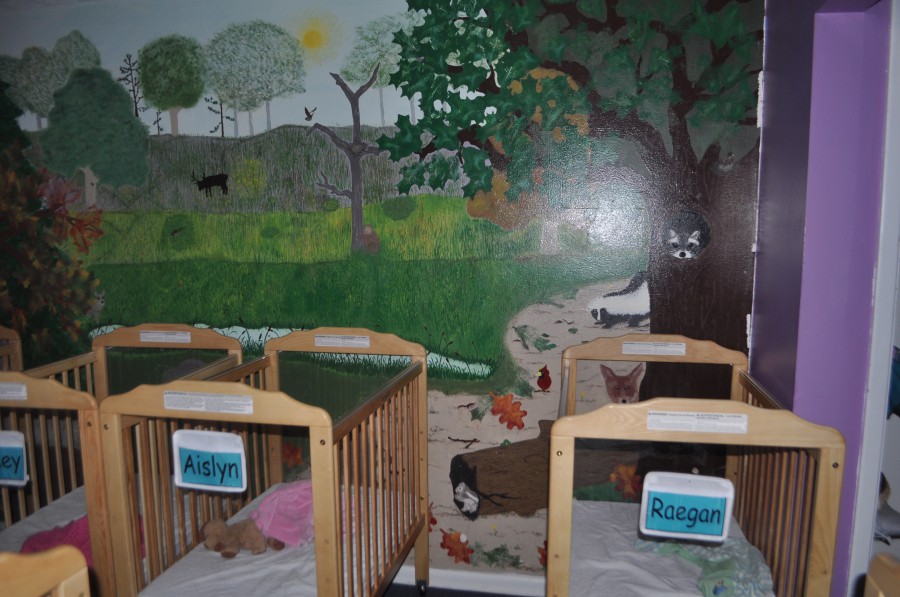 Our infants sleep in a separate room with dim lighting and soft music.
A half door with a curtain enables teachers to see and hear our babies without having other children disturb them.
Our toddler and preschool nap rooms are also specifically for sleeping children without children playing nearby.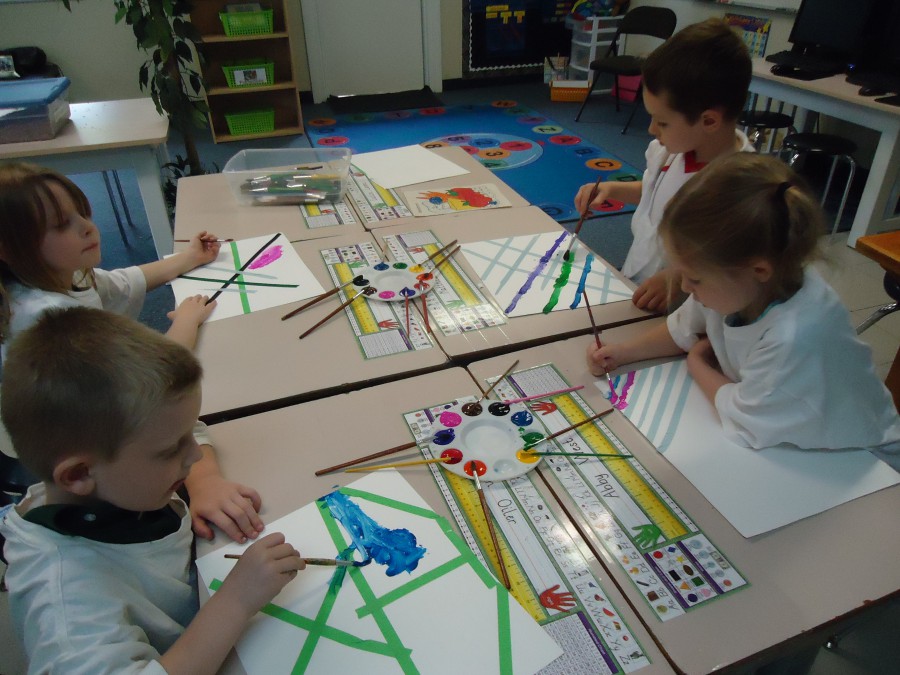 Small Class Sizes
Our ratios are lower than State Requirements.
It is our small class sizes that enable us to practice our philosophies each and every day!
Children that are a part of a small class, feel secure; giving them confidence to experience and try new things!
Teachers feel relaxed and enjoy having the opportunity to Teach.
Bright Beginnings is dedicated to maintaining our class sizes, as this is where the quality of our program begins.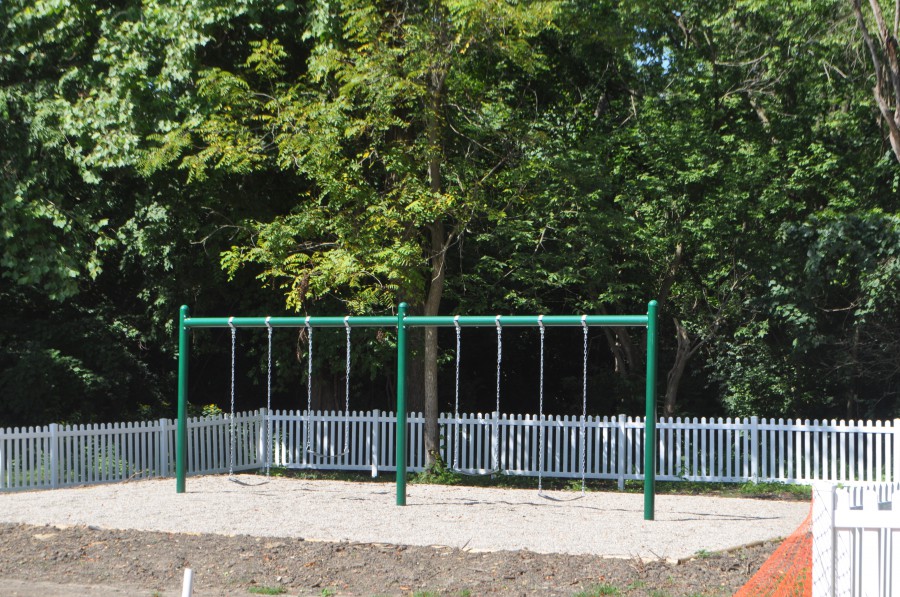 Our Environment
We have an indoor gym and a seperate gross motor room for our infants/toddlers.  
Our school sits on almost 5 acres - allowing plenty of outdoor space for all of our children on beautiful days!  
Our playgrounds offer blacktop areas for basketball, riding bikes, etc.
We proudly have swing-sets for our students along with sandboxes, gardens, a creek for science and nature walks and plenty of room for kickball and soccer!
Qualified Teachers
Most of our teachers have a Bachelor Degree and all hold certifications in:
First Aid
CPR
Communicable Disease
Child Abuse Prevention and Recognition
Our teachers receive continual mentoring and training from our administrative staff. We treat our teachers as the most important asset of Bright Beginnings.
We invest in them and their passion; they invest in your children.
Accreditation by Ohio Job and Family Services and Ohio Department of Education
Our Infant- Kindergarten Readiness programs are accredited by Ohio Job and Family Services
Our curriculum follows Ohio's Early Learning Standards. Our school programs are monitored through out the year by ODJFS by desk audits and yearly inspections.
Our Kindergarten and 1st grade are accredited by the Ohio Department of Education
Therefore, our curriculum is designed to assure a smooth transition into other Ohio Public and Private Schools.
This accreditation allows us to utilize services from Beavercreek City Schools such as transportation and speech and physical therapists.
Enrollment
Students are enrolled into a class with other children similar in age.
This class of students usually remains together as they grow and learn together.
It's not uncommon for teachers to remain with their class for several years, moving up with them as they grow!
We do not pull children from one class to another because of a birthday.
Keeping peers together is a great way to promote a family environment and lower child anxiety.
Privately Owned
We are a privately owned school, with our owner, Robin Ferguson taking an active role in the school administration.
We are not a franchise.
Ratios
Below is a list of criteria which shows how Bright Beginnings students have a distinct advantage, experiencing an academic and social environment that is truly one of a kind.
We strive to keep the overall daily enrollment at approximately 75% of our total capacity, providing our students with a spacious learning environment.
Age
State Requirements
Bright Beginnings
Infant
(8 weeks - 12 months)
1 teacher per 5
2:12

1 teacher per 4-5

2 teachers per 8-10

* This is the only classroom where class sizes are doubled with appropriate staffing.

Toddler
(12-18 months)
1 teacher per 6
1 teacher per 5-6
Toddler
(18-24 months)
1 teacher per 7
1 teacher per 6-7
Toddler
(24-36 months)
1 teacher per 8

1 teacher per 6-7
* We also have full-time
toddler coordinators which
provides the extra hands
in all our Infant/Toddler
Classes when needed

Preschool
(3-4 years)
1 teacher per 12-14
1 teacher per 8-10
Pre-Kindergarten
(4-5 years)
1 teacher per 14
1 teacher per 10-12
Kindergarten
1 teacher per 18
1 teacher per 14-16
After School
1 teacher per 18
1 teacher per 18
Variety of Classrooms
Our students rotate between a variety of classrooms every hour. 
We have a large assortment of learning activities which are rotated within our classrooms on a monthly basis
Cleanliness
Bright Beginnings is committed to maintaining a clean and healthy environment for your child. We follow specific guidelines in regards to cleaning, sanitizing, and hand washing.
Hand washing is the most effective practice in preventing the spread of germs.
Teachers are required to wash their own hands, as well as the hands of the children before and after many food and art activities throughout the day.
All toys are disinfected the prescribed way and toys that children put in their mouth are cleaned and disinfected between each use.
Bright Beginnings cleans the school twice a day once mid day and again in the evening with a professional cleaning company.
Safety/Security
All exterior doors are locked 24 hours a day, except our main lobby door which is only open during selected morning and evening pick-up hours. 
We utilize exterior video cameras with a monitor in the office as well as an intercom system.
Our 2 way intercom system can be used in each room or the entire facility may be communicated with at the same time.
Our private neighborhood setting and fenced in back play area also assist with our security.
Our teachers are trained once a year in Emergency Response and Tactics by the Beavercreek Police Department.