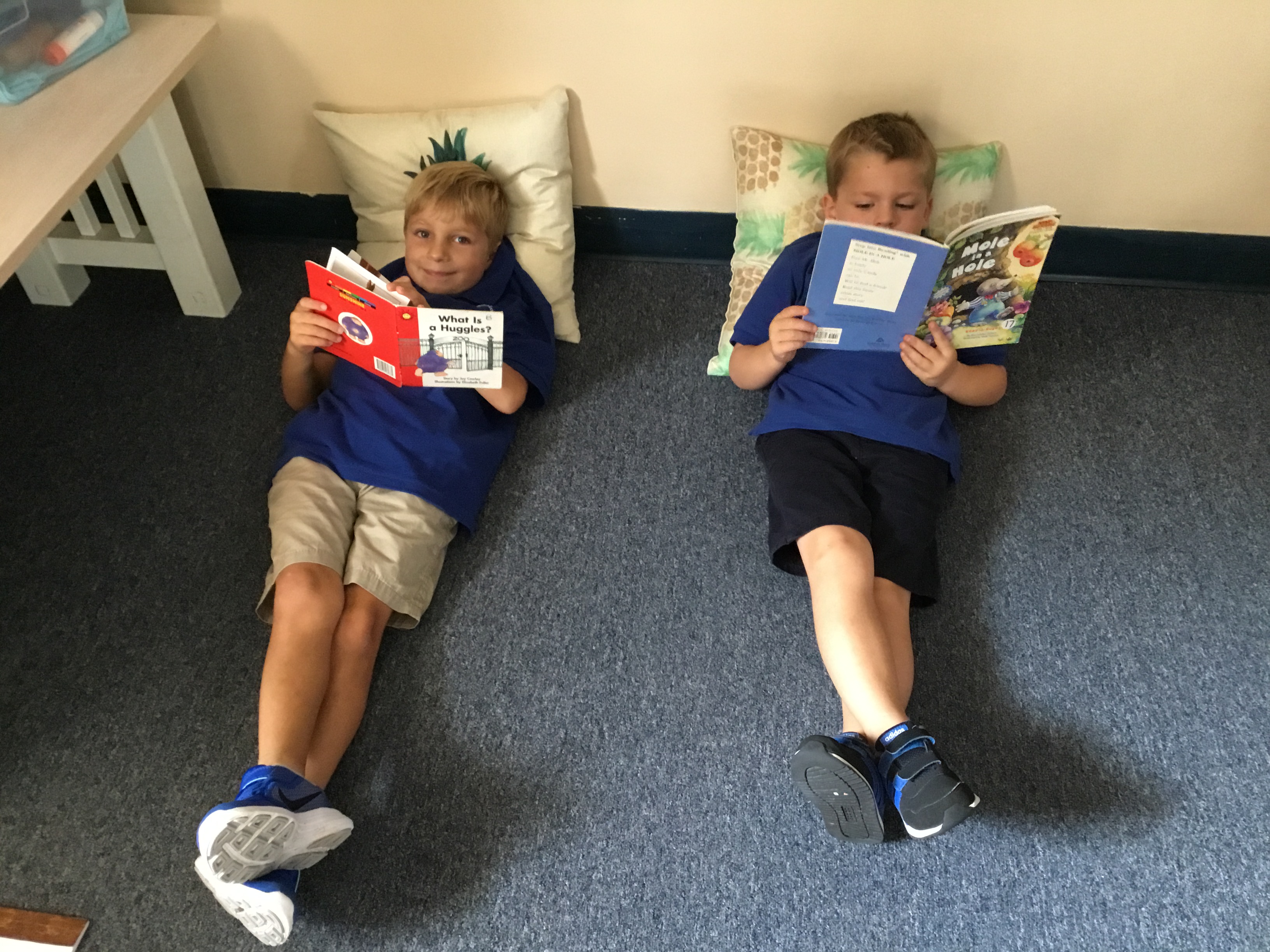 Private Kindergarten
We are proud to offer a unique full-day chartered Kindergarten program, available to those students who meet the requirements mandated by the Ohio Department of Education.
Bright Beginnings is chartered through the Ohio Department of Education, providing parents with the assurance that their child's curriculum and teacher is meeting the standards set forth by the State of Ohio.
Bright Beginnings conducts screening and assessments for children entering our kindergarten program prior to the beginning of each school year.
Our program includes over 4 hours of academic time in the classroom and additional time spent in the areas of:
Physical Education
Art
Music, Spanish
Technology
Character Education
Sign Language
We are very fortunate that our small class sizes allow for active, hands on learning. Because of this we are able to encourage and be involved in each child's individual learning, to which the children respond with much enthusiasm!
A child is eligible for entrance into kindergarten if s/he attains the age of five (5) on or before August 30th of the year in which s/he applies for entrance. Bright Beginnings may admit a younger child to kindergarten if the child satisfies our early entrance criteria. Kindergarten students will then complete a Kindergarten Assessment, which will be scheduled after the child has been registered.
Items required to register your kindergarten child are:
Completed Registration Packet
Registration Fee
Original Birth Certificate or Passport
Immunization Records
Custody Documents (if applicable)
Edchoice Voucher Paperwork